SWIPE YOUR NEXT JOB.
Matching fresh academic talents with the professionals of today.
Scan now and
download the app
"I was contacted twice... already on the first day"
Some of our students are contacted by companies within minutes of going online on talentbay. The more precisely you specify your topics of interest and your general preferences, the more likely you are to score a quick match.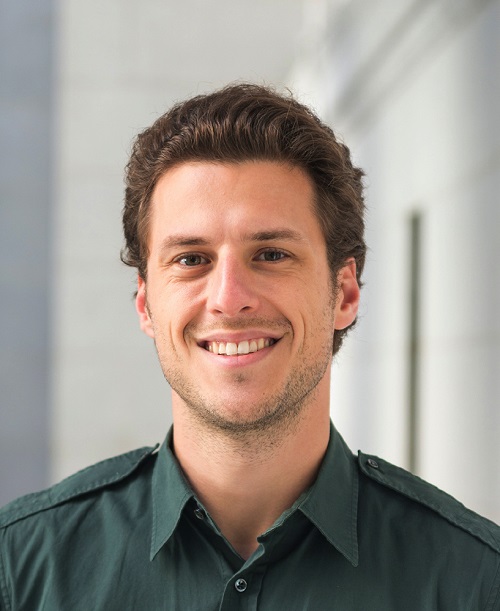 FIND EACH OTHER QUICKER THAN YOU CAN SEARCH
Every contact may open up an entirely new world.
Share your passions.
Shape your network.
talentee aspires to foster sustainable relationships. Between budding scientists, academics and experts and teams in business, industry and organisations.
With talentee you'll kick-start your professional network.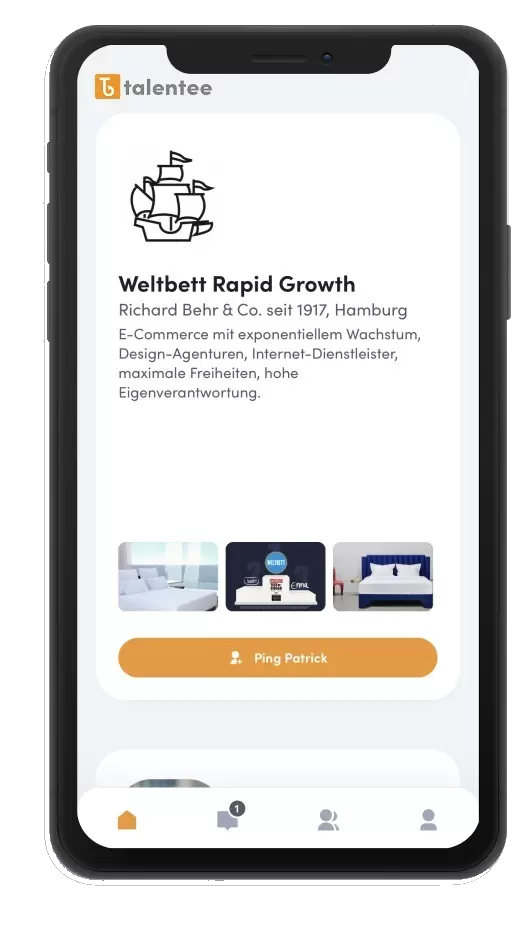 Starting your career?
Don't worry about applications. Let the job come to you.
What are Talents?
You are a talent if you are studying for your Masters, Bachelor or PhD. In any subject or acadamic field.
Scan now and download the app

TALENTEE IN THE MEDIA




0 Students
0 Teams
0% Satisfaction
Where are the experts of tomorrow?
Who will evolve battery design? Who is researching future vaccines? Who is making digital democracy a reality?
talentee connects university talents with leading-edge projects and exciting challenges from business, industry and scientific research.


Thousands of students from more than 400 German universities in 16.000 faculties with 140.000 professors



4.6 million projects and publications



10,000 focus topics across all disciplines



Always updated - always at the cutting edge of innovation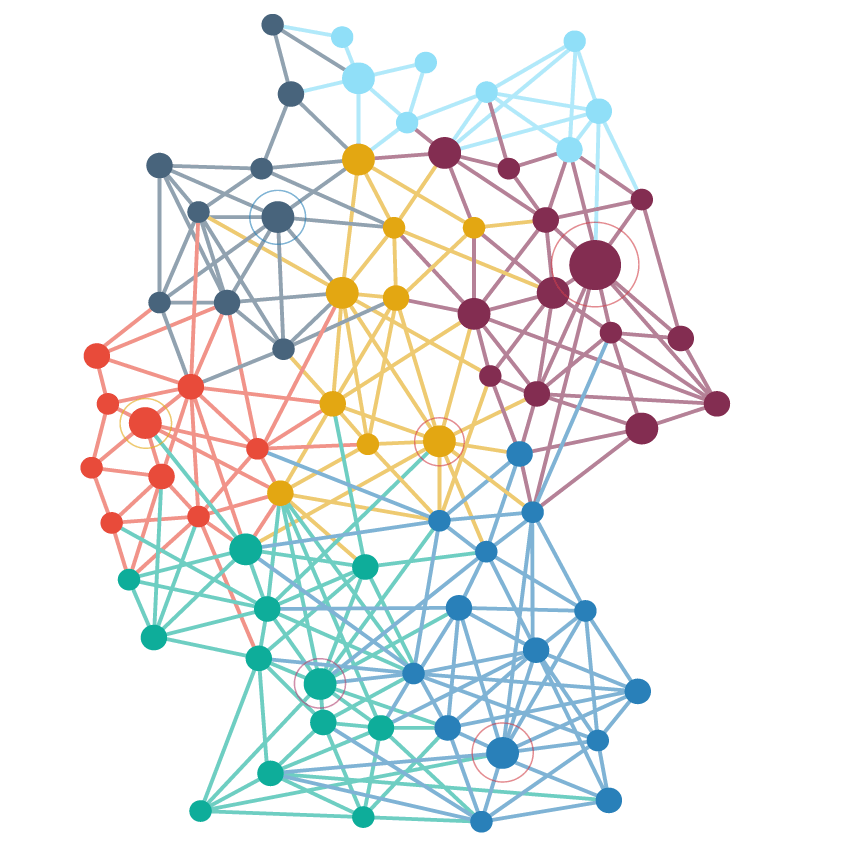 The talentee Career Magazine
Here you'll find tips & tricks focused on the topics of job application, starting in your career and networking. Because sometimes "who you know" is more important than "what you know".
3 min read
What are important competencies in times of crisis?
Understanding and matching competencies is one of the biggest hiring challenges especially with candidates at the start of their career. This is because in the first few years after graduation, the professional experience is not yet as pronounced...
3 min read
What Salary can you expect as a working student in Germany?
Everyone is talking about 10.4% inflation in October and as a student, you are probably feeling the increase in consumer prices. It starts with your shopping in the supermarket and really hits you on your heating bill. Perhaps it's time to find a...
Data Handling & Data Storage
We're committed to safeguarding the personal information we process of our customers, prospects and business partners. We apply a GDPR-compliant and consistent approach to our data protection and only work with partners that honour EU data protection rules.